Who can benefit from
digital implant DIOnavi.?
Conventional Implant Surgery
1
Consultation and X-rays.
2
First stage implant surgery
3
Stitch removal and disinfection
4
Second stage implant surgery
6
Loading temporary teeth
1
Consultation and CT & intra-oral scan
2
DIOnavi. surgery and immediate loading
3
Disinfection and examination
3D oral scan can be done in a short period of time, with more comfort for the patient.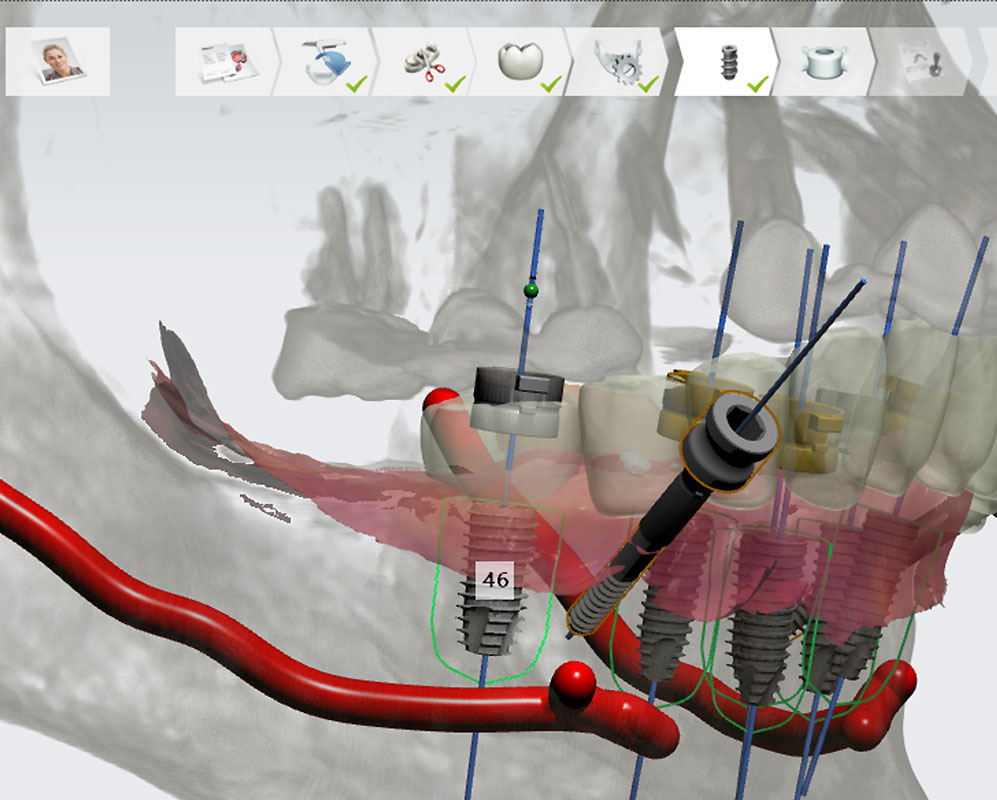 Accurate and Safe Procedure
Combination of 3D oral scan and CT imaging provides extremely accurate information of teeth, bones, nerves as well as the angulation of the planned implants.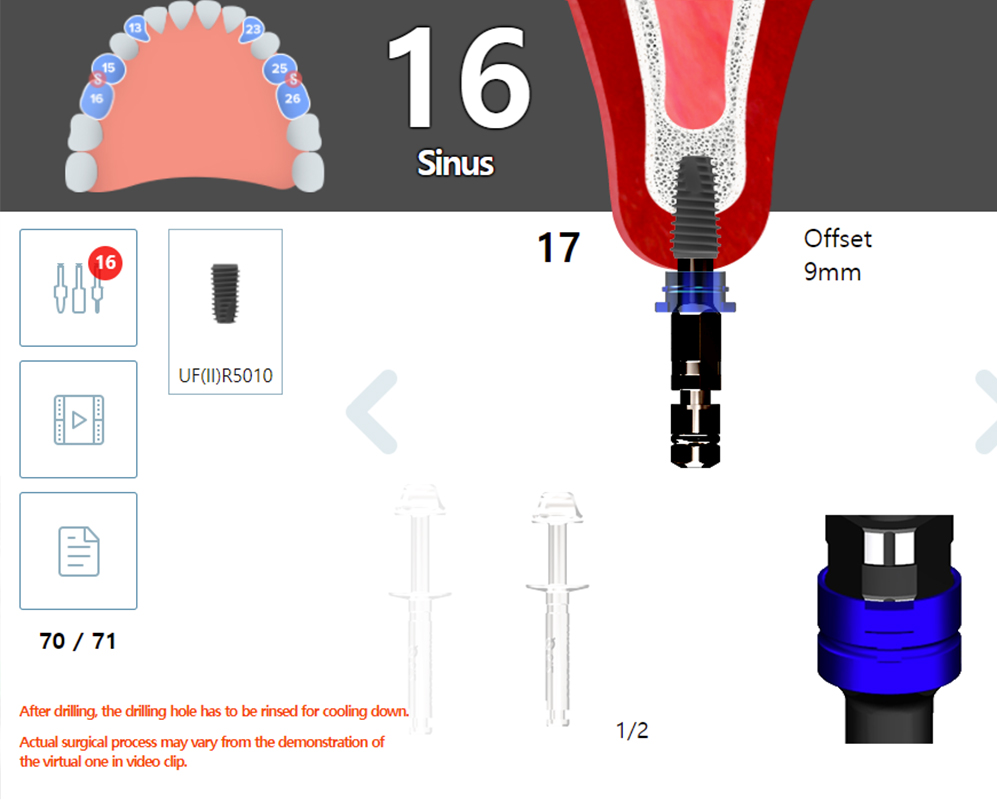 Implant Planning Based on 3D Simulation
The 3D computer simulation specifies the optimal location and angle and helps accurately place an implant assisted with a customized surgical guide.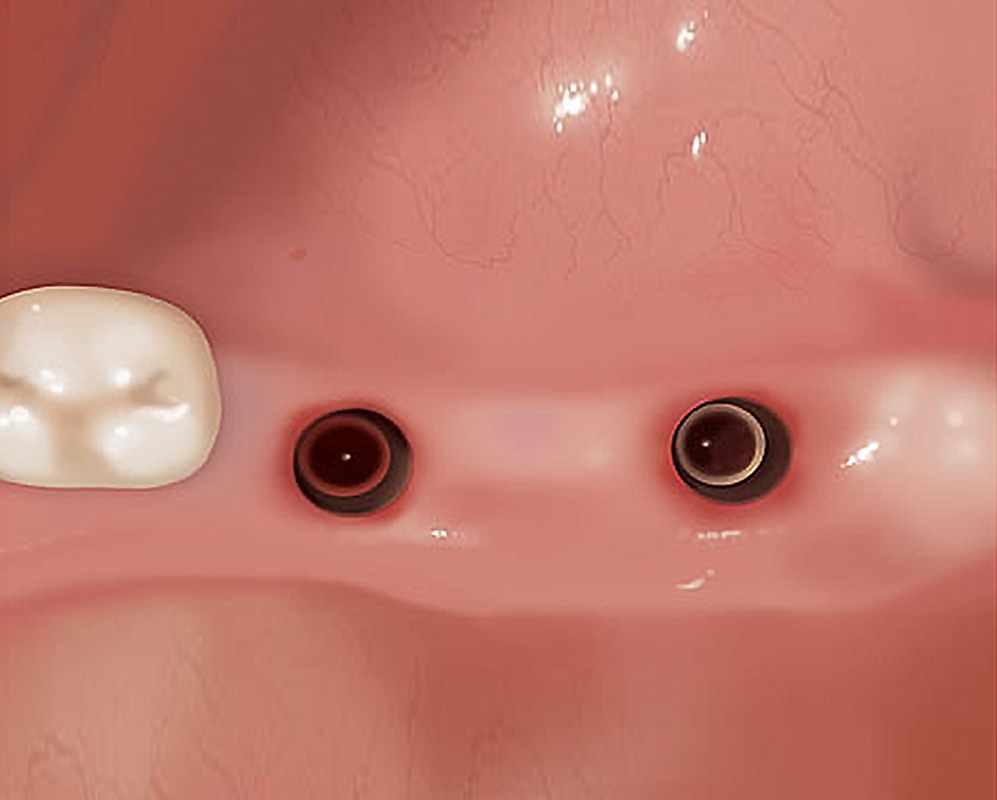 Minimally Invasive Surgery
DIOnavi. surgery is minimally invasive, punching a small hole over the soft tissue at the site of implant, with minimal bleeding, pain, and swelling, and so recovers fast.
DIOnavi. Digital Workflow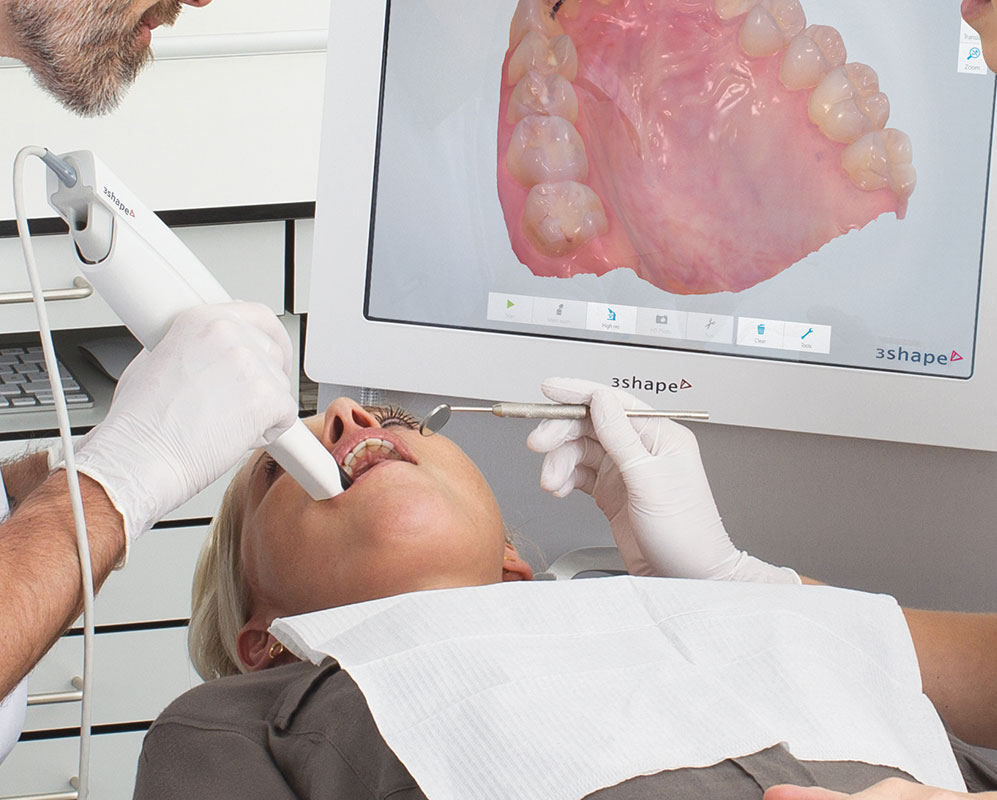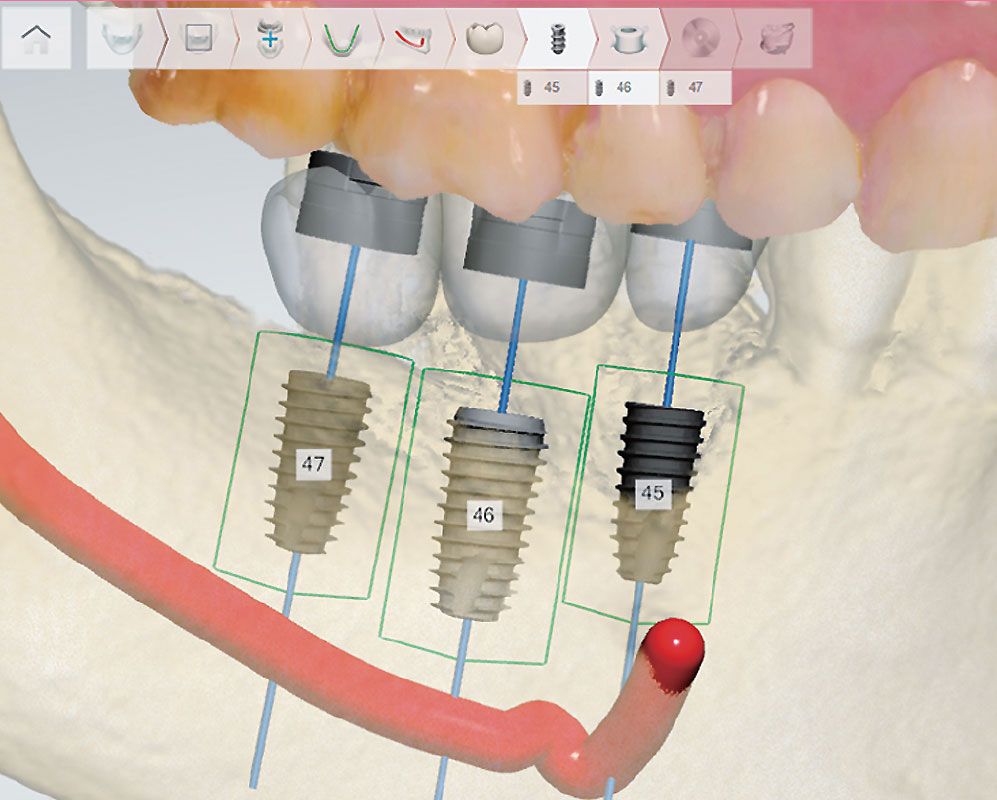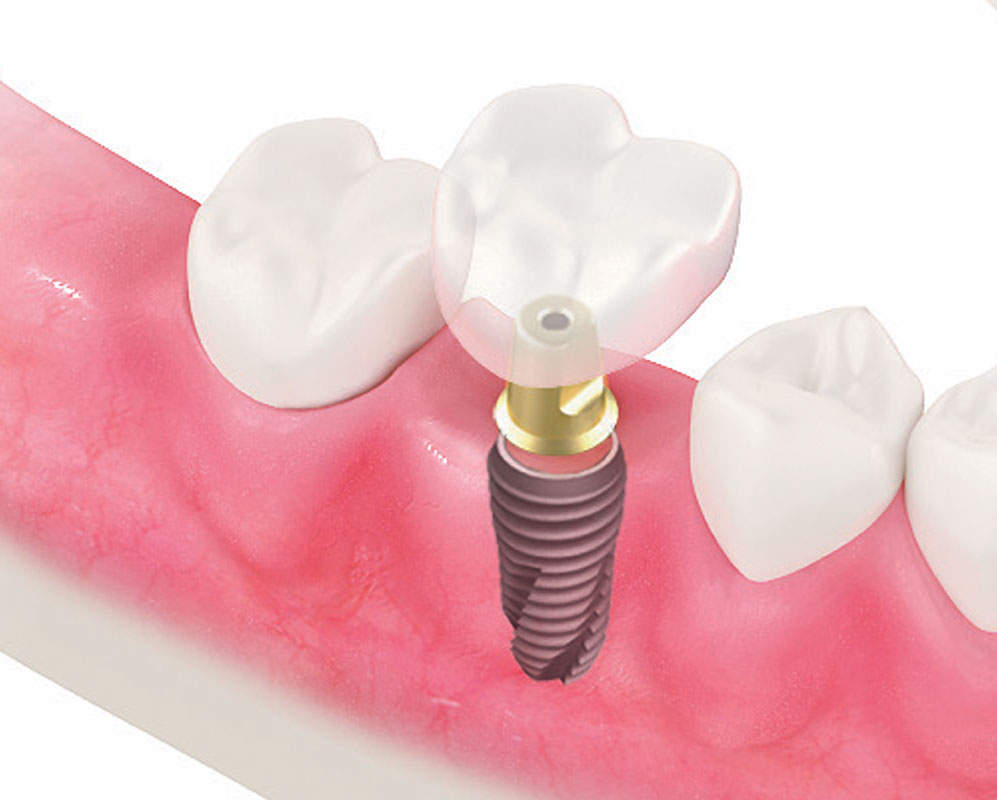 Make a smart dental implant choice
DIO is a global brand
DIOnavi. is applicable for all indications.
World-class technology
DIOnavi. has been verified through clinical cases of more than 600,000 holes.
Proven clinical results
Our state-of-the-art implants and treatment solutions are used in 70+ countries.
Guaranteed by authenticity certificate
We always provide after-care service for DIOnavi. patients.
01.
Order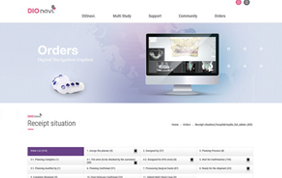 Clinic
Upload CT scan files and place order on DIOnavi. website.
02.
Oral Scan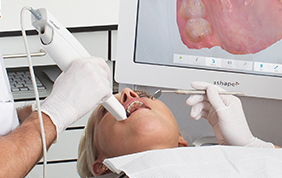 Clinic
Send intraoral scan files from 3Shape server to the DIOnavi. Center.
03.
Planning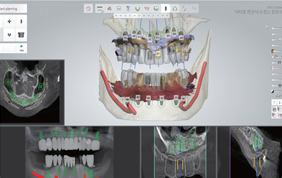 DIOnavi. Center
Implants are planned following detailes of the order.
04.
Guide Design
Clinic
DIOnavi. Center
DIOnavi. surgical guide is designed after the clinician's confirmation.
05.
Prosthetic design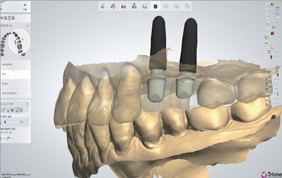 06.
Production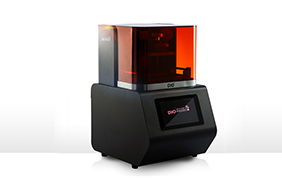 DIOnavi. Center
Clinic
Surgical guide is fabricated.
07.
Packing & Delivery
DIOnavi. Center
DIOnavi. Guide package is delivered via courier along with detailed drilling protocol.
A procedure personalized just for you
Hybrid Implant System
with SLA Surface
Digital prosthesis solution
DIO Ecosystem
Super hydrophillic
UV Activator
Digital Navigation Implant
Digital Solution
Learn more about DIOnavi. on our YouTube channel – Learning Contents playlist!
What is digital Full Arch?
Digital Full Arch is a series of 4-6 implants which restores the function of an entire arch.
Leverages the benefits of digital diagnosis and treatment.
Accurate method with excellent esthetics.
Minimal incision which means minimal pain with full of teeth and full of life.
And faster recovery time for the patient.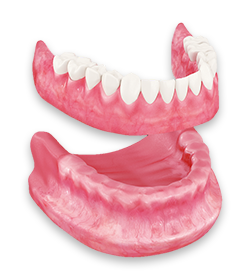 Patients who have lost all of their teeth, dentures are used when implants cannot be placed due to poor gum condition.
It is uncomportable to remove and attach a removable prosthesis that is not fixed.
It is a treatment that cannot preserve the gingival bone, and the gingival bone is gradually absorbed and cannot be used permanently.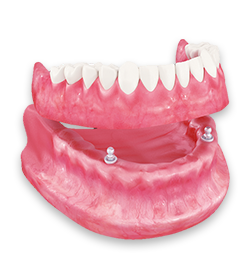 Placing 2-4 implants and then fixing the dentures using the attachments.
Compared to the conventional dentures, overdentures have stronger retention, but the overdenture attachments eventually wear out over time, resulting in diminished snap retention and perceived looseness of the overdenture so periodic replacement of the attachment parts is required.
Implant Supported Full Bridge
Place multiple implants and connect the prosthesis individually.
It is more stable than other prosthetic methods, but it can be performed only if the bones are sufficient due to the large number of implants. However, the treatment cost is expensive.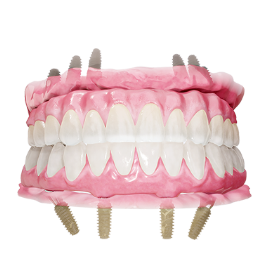 Place 4-6 implants and connect them with one-pice prosthesis. The process is most advanced digital process. It is stable and accurate because Implants position is determined according to the patient's digital data (CBCT, oral scanner). So it can be used for a long period.
–>Since the gum area can be restored, it is high esthetic. The procedure cost is reasonable with the optimal number of implants.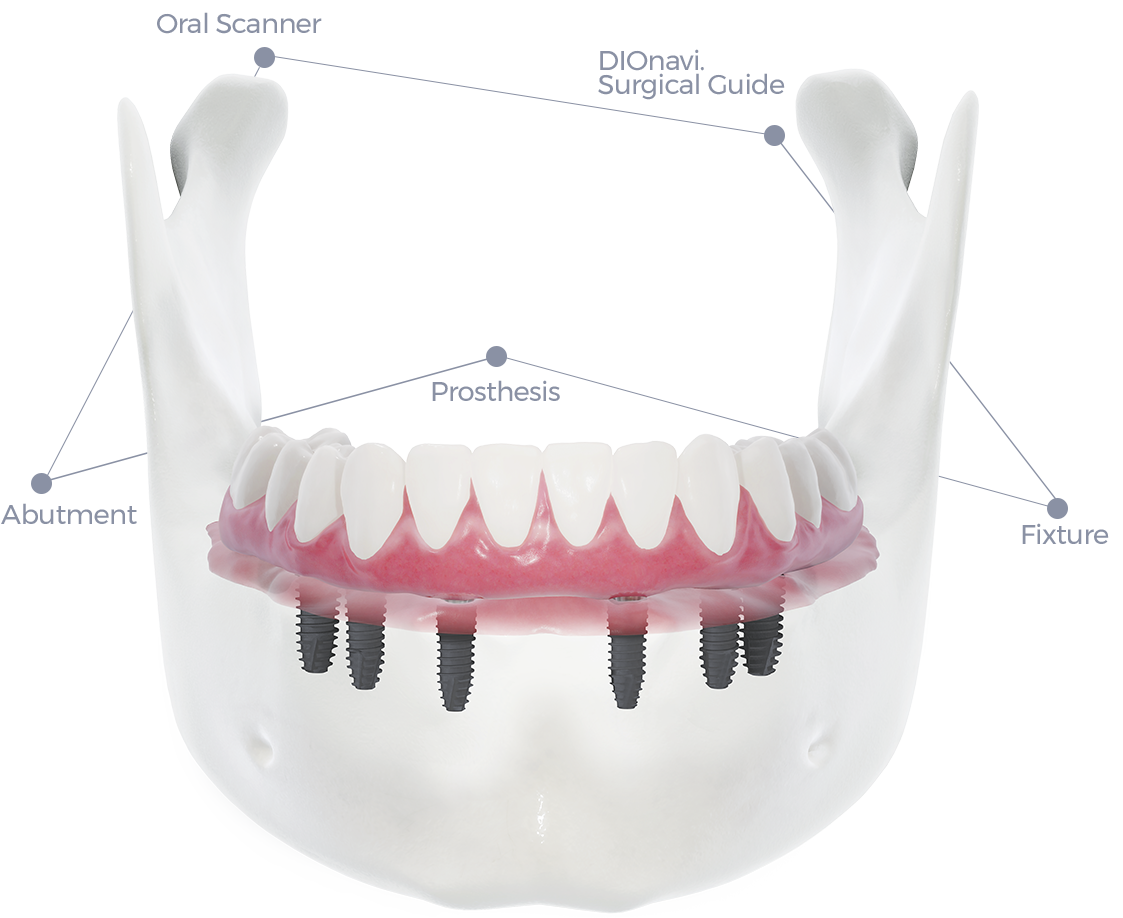 Simple & Easy
Digital Workflow
No shaking of the denture
You can eat on the day of the procedure
DIOnavi. Full Arch
workflow